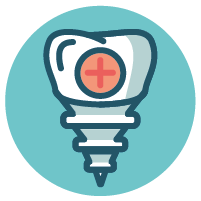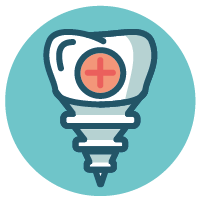 The goal of every therapy is a fixed prosthesis. There is close cooperation with our laboratory in Munich. In complex cases, a master dental technician is always present to respond to your individual wishes. All-ceramic bridges and crowns enable restorations with the highest functional and aesthetic demands.
Nowadays, all-ceramic restorations are taken for granted in the care of patients. An individual selection of materials is important for the patient in order to guarantee both outstanding aesthetics and durability:
-lithium disilicate (glass ceramic) is suitable for posterior and anterior reconstructions. It is similar in hardness to natural enamel, has a nice translucency and can be very well individualized (layered in the front in the cut-back procedure). The glass ceramic can be bonded to the tooth with appropriate pre-treatment, so the tooth only has to be ground down minimally invasively. Indication for crowns, partial crowns and inlays.
-Zirconium dioxide is the most solid ceramic. It is particularly suitable as a framework material for bridges and implant abutments. However, there are also "softer" zirconium dioxide ceramics of the latest generation, which have good translucency and thus also meet aesthetic requirements. Zirconium dioxide can only be bonded to a limited extent and is usually cemented (holding by friction). Indication for crowns and bridges.
-Feldspar ceramic is THE material for highly aesthetic veneers. It can be layered very thinly and is mainly indicated for veneer restorations where aesthetics are of primary importance. Indication for veneers.
-Gold plays only a minor role today. Not only the high price of gold, but also the limited aesthetics (even with veneers) make gold restorations die out. Of course we still offer this variant of the restoration. Indication for crowns, partial crowns, inlays and bridges.
titanium is only used for implant-supported prosthetics. It is the link between implant and superstructure. Of course in such a way that it is not visible in the mouth. Indication For implant constructions.
We would be pleased to discuss the individual selection of materials in our dental prosthesis and aesthetics consultation with you at our Munich office.