Aesthetics and function - your dental practice in Munich - centre/inner city
Dear patients,
Our dental practice is located in the centre of Munich in the Sendlinger Straße. There we offer a wide range of services of a modern dentistry. From prophylaxis and the smallest filling to complete restoration concepts, we are your professional partner. Our goal as a dentist in Munich is to achieve a functional and aesthetic optimum so that you feel comfortable with your smile. Our friendly team and state-of-the-art technology ensure the best treatments in a feel-good atmosphere. Contact us now and choose your desired appointment.
Modern CMD dental centre in the city centre of Munich
Since the founding of the practice, the treatment focus has been primarily on the treatment of functional disorders of the masticatory organ = Craniomandibular Dysfunction (CMD) and complex rehabilitations. As a dentist in Munich, we offer our patients modern treatment of functional disorders of the masticatory organ. We use modern diagnostic and therapeutic concepts and interdisciplinary approaches. For example, electronic measuring methods such as axiography are used. In addition, continuous further training in this field is a matter of course for us in order to always be up to date for our patients.
All treatments are carried out according to the guidelines of the professional associations DGZMK and DGFDT.
OUR PRACTICE SERVICES AT A GLANCE
CASE STUDIES FROM OUR DENTAL PRACTICE IN MUNICH
Anterior crowns with position correction
Upper anterior crowns made of lithium disilicate (glass ceramic) with position correction of the nested anterior teeth.

Complete rehabilitation with all-ceramics
Complete rehabilitation of an erosion and abrasion dentition with lithium disilicate ceramics.

Gap closure with approximal veneers
Gap closure with ceramic proximal veneers.

gap closure
Gap closure of the upper first anterior teeth to the sample with a mock-up (simulation). Only when the patient is satisfied is a definitive work with veneers planned.

Extension of erased front teeth
Mock-up (simulation) of the abraded maxillary front to the sample after diagnostic wax-up.

Veneers lower jaw
Restoration of 4 anterior mandibular teeth with ceramic veneers

WHERE TO FIND OUR DENTAL PRACTICE IN MÜNCHEN ZENTRUM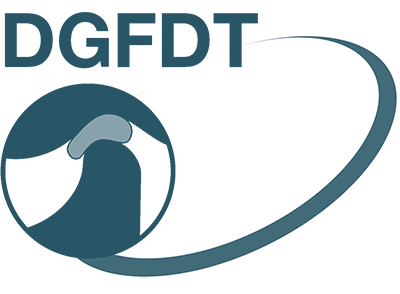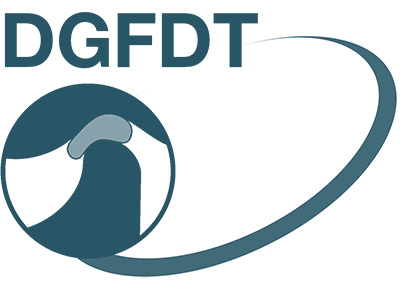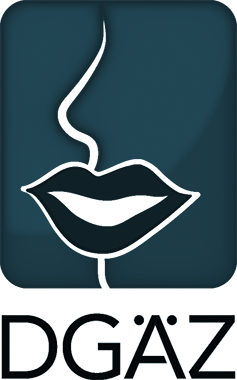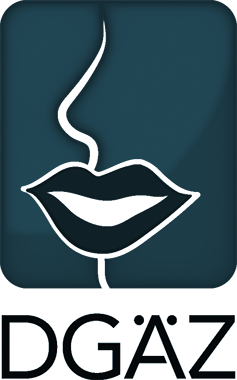 The Instagram Feed of our dental practice
Further services from your dentist at Asamhof Munich city centre
Bleaching: Teeth whitening is a purely aesthetic measure and is possible both as office bleaching and home bleaching. Both methods differ in the way they are carried out. Before the bleaching it is important to discuss the individual possibilities and limitations of these methods with the patient and to choose the appropriate concept.
Aesthetics of anterior teeth: The anterior tooth area is immediately visible when smiling or speaking. We are happy to take care of possible malocclusions, defects, gaps or discolorations and make appropriate corrections. Among other things, we also use veneers (ceramic veneers), highly aesthetic plastic fillings or invisible braces.
Invisalign: With Invisalign we correct malpositioned teeth with almost invisible braces. These are hardly visible, comfortable to wear and removable. Modern, 3D-planned orthodontics with aligners makes this possible.
Minimally invasive treatments: One method of minimally invasive treatment is Icon (caries infiltration). In the case of small defects, the tooth substance can be preserved without drilling. Laser therapies also belong to the minimally invasive methods, for example in the case of periodontitis.
Modern endodontics: Through root canal treatment, teeth can often be preserved by us as dentists in Munich with irreversible damage to the dental nerve or dead teeth. We use the most modern methods for the mechanical preparation of the root canals, electronic measuring procedures and special disinfection methods.
Tarpaulin system: Since 2017 we have been using the so-called tarpaulin system in the centre of Munich. It primarily serves to transfer the patient-specific occlusal plane. After a correct evaluation, the system provides valuable information to optimally transfer and, if necessary, improve esthetics and functions.
Professional dental cleaning: In addition to regular check-ups, professional tooth cleaning helps to avoid treatments as far as possible. As a dentist, we carry out tooth cleaning with the help of ultrasound and gentle powder radiation. We also give you useful tips and instructions for proper care at home.
Pain treatment: Toothache can have various causes. If you are suffering from acute symptoms, we will make an appointment as soon as possible to discuss the matter together in our practice in Munich.
Sports dentistry: An athlete is never able to perform at full capacity if there are problems with the teeth or the oral cavity. That is why we offer athletes professional prevention, treatment and advice. Sports mouthguards and performance splints to optimise performance are part of this.
Dental sleep medicine: For the treatment of nocturnal respiratory disorders such as snoring or sleep apnoea, we manufacture special snoring splints / mandibular protrusion splints for restful sleep in our practice in Munich. The alternative to the CPAP mask.